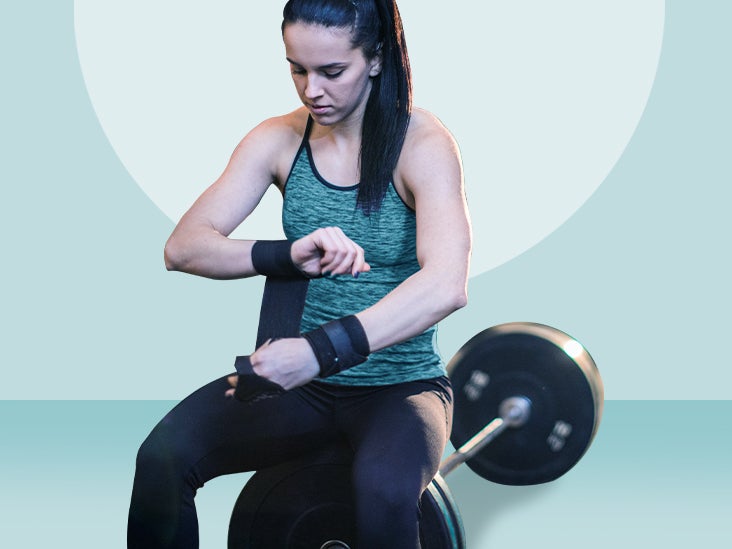 They are an often forgotten part of the body, but our wrists carry the brunt of many of our daily activities. They catch us when we fall and allow us to tap, lift, push and pull over and over again. Sometimes these overly repetitive movements catch up with us and our wrists have a myriad of problems.
Then we can rely on wrist supports such as braces, sleeves, splints and other accessories. Wrist braces do a few things. Not only do they help compress the wrist, but they also ensure that the wrist remains in an ergonomic position.
"Wrist wraps provide stability to the bones, ligaments, tendons and muscles of the joint," says Dr. Angelica Balingit, specialist in internal medicine. "Wrist wraps can relieve pain, reduce inflammation, prevent injuries and promote healing."
With Balingit's expertise, we've identified the most common wrist problems below and listed our recommendations for the best wrist supports to solve them.
Clinical care. Balingit identified types of wrist braces that alleviate some of the most common wrist problems people suffer from, including carpal tunnel syndrome, sprains, arthritis, tendonitis, fractures, and overuse of physical activity.
Reviews. We have focused on manufacturers and brands with top ratings and reviews.
Comfort and value. We also took into account the comfort, performance and durability of the materials used in the product.
Price Guide
The products in this article reflect a range of price points. The prices are given as follows:
$ = under $ 20
$$ = $ 20-40
$$$ = over $ 40
OTC wrist splint
Price: $
This splint made of breathable neoprene keeps the wrist in a neutral position. It comes with two metal rails, one above the palm and the other above the back of the hand, which are removable for flexibility. It can be put on and taken off with one hand and is available in sizes from X-Small to X-Large.
BraceAbility Spica splint for thumb and wrist
Price: $$
While this splint is slightly more expensive than the OTC wrist splint, it has a few extra bells and whistles that might make it worthwhile. And with 4.5 out of 5 stars and over 4,000 reviews on Amazon, it's a popular choice.
By immobilizing the thumb and wrist in an anatomical position, it can aid recovery and prevent re-injury. An additional advantage of this splint is that it is available in either a right or left hand version and is available in sizes from X-Small to Large.
Wrist wraps like this are also used for conditions like de Quervain's tendinitis that some new parents and caregivers experience from repeated lifting of children.
IMAK smart glove for compression therapy
Price: $$
Also called the wrist glove, this wrist brace helps with a variety of problems, including arthritis and tendinitis. This is due to the helpful thumb rest and flexible struts that keep the wrist in a neutral position. The bead pad under the wrist is designed to promote blood circulation and cushioning.
If, on the other hand, you want to wear this glove, simply turn it over. It is available in sizes from X-Small to Medium.
MedSPec Boxer boxer splint wrist bandage
Price: $$$
This splint positions the wrist and fingers to heal certain fractures, particularly those affecting the fourth and fifth metacarpal bones. The affected area is immobilized with the adjustable aluminum struts at the correct angle. Since this splint has to be worn all the time, it has a felt insert that wicks away moisture and inhibits the growth of bacteria.
HiRui wrist compression straps
Price: $
The cheapest, least technical wrist rest on the list and also the best rated one is this flexible cuff with a Velcro strap. It supports activities such as weight lifting, basketball, tennis and cycling.
In addition to providing protection and stabilization, it offers a little extra compression. The neoprene mixture ensures breathability and support while being lightweight. The bracelet is one size fits all and has an adjustable design that adapts to the unique shape of your wrist.
When choosing the wrist brace, consider fit. "A poorly fitting support can lead to irritation at the edges," says Balingit. "Loose support may not restrict wrist movement as intended."
If you want to know if you are the right size and fit, balingit's trick is to see if you can grab and pick up objects while wearing the orthosis.
As well as wearing the right wrist brace for your specific problem, make sure you also regularly stretch and exercise your wrists. However, ask your physical therapist or doctor about the best movements and exercises.
Find your ergonomic sitting and writing position
Of course, reducing the time your wrist is in an unnatural typing position can also help relieve pain.
Balingit suggests prioritizing an ergonomic posture when working at the desk. This means that you:
Feet flat on the floor
Eyes look straight ahead, not down
Arms bent at a comfortable 90-degree angle
You can also consider investing in Wrist rests for your mouse and a Keyboard that can keep your wrist in the correct position.
Using speech-to-text software
If your wrist pain is caused by repetitive movements like typing, consider using voice-to-type tools that allow you to speak your notes instead of retyping them.
Move and stretch
Regularly stretching your wrist in all directions can also help. Learn about stretches for wrists and hands and ways to strengthen your wrists.
Your physical therapist or healthcare professional can also provide you with a list of stretches and exercises to remove stiffness and build strength.
The time it takes to wear your wrist brace depends on your particular wrist problem and the time it takes to heal. Note that most wrist supports are made of easily washable materials, but for long-term use it is important to keep your skin clean under the bandage.
To avoid injury, avoid repetitive lifting of heavy objects and make sure to do wrist exercises and stretches regularly.