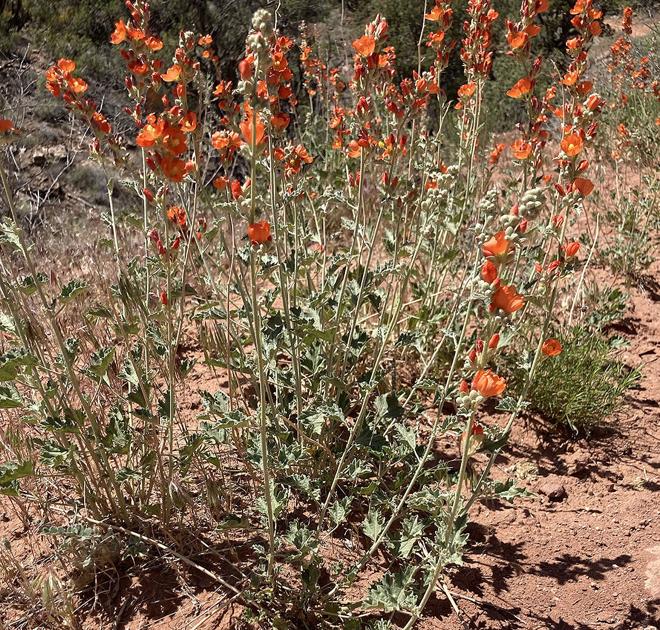 A while back I hiked a few times in the desert south of Fruita and took photos of flowers. Then I asked the readers for a little help in identifying these flowers.
I recently reached out to the experts at the Colorado State University Extension Tri-River Area and they share this information:
Purple flower: "Blue penstemon, most likely Penstemon cyanocaulis."
Red flowers: "Indian paintbrush, there are a few red types, most likely Castilleja chromosa."
Orange flowers: "Scarlet Globemallow, Sphaeralcea coccinea."
Yellow flowers: "Ringgrass, Stenotus armerioides."
The CSU expansion office offers a range of native planting courses for those who want to learn more about the flowers and plants that grow in our region.
Thanks also to the readers who sent comments to help identify the flowers, especially Michael Grode and Dan Matthews.