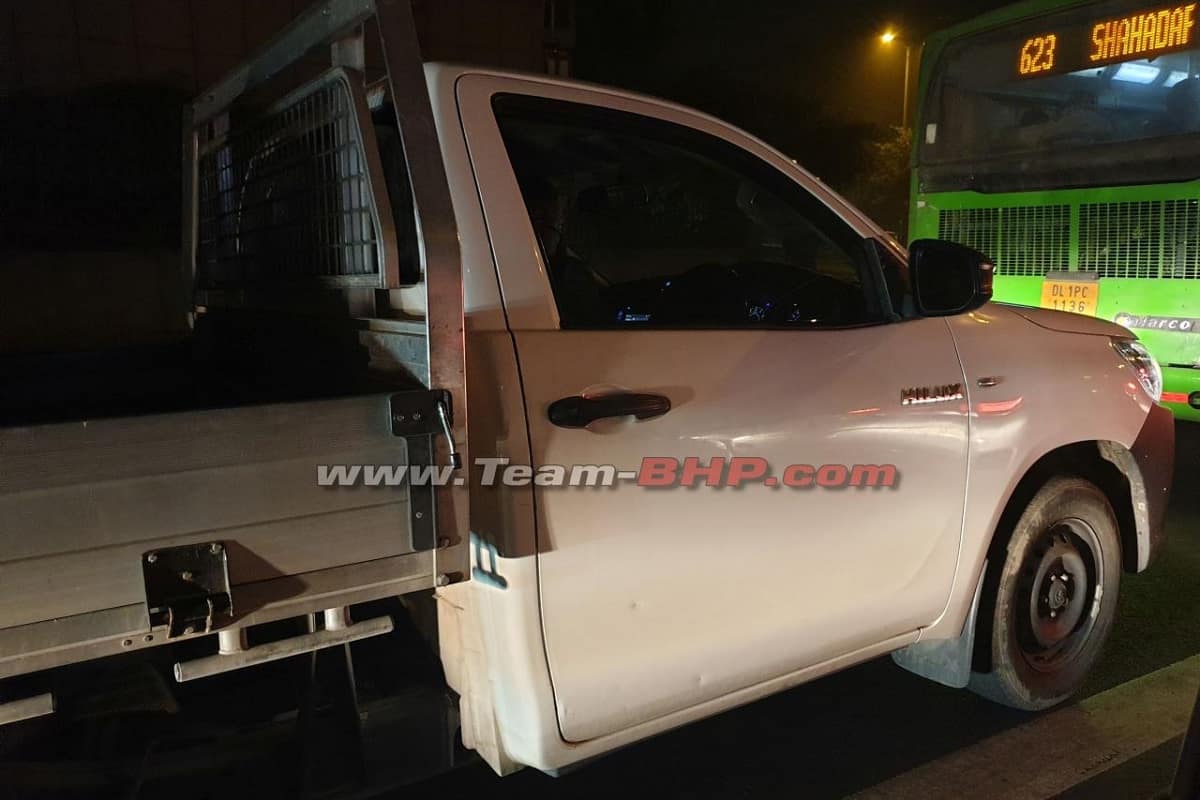 Toyota is world famous as one of the largest automobile manufacturers in the world. Part of that success lies in the ability to create iconic and robust commercial vehicles. Although we haven't seen much of it in India other than the Fortuner SUV, the brand stocks several typical and popular SUVs around the world. One of the most famous and popular in India is Fortuner. The most famous MPV in India also comes from Toyota in the form of Innova Crysta. The company has SUV in its DNA and plans to expand this segment in India and maintain its authority in the lifestyle pickup segment as well. Granted, this segment is not huge in India and will remain a niche segment for the times to come. However, with products such as Mahindra Thar and Isuzu V-Cross, the segment is growing quite healthy. So Toyota is also planning to get into this segment in India, where it is so good. The product in question is the Hilux pick-up. Here's what to expect from it.
Also read: Introduction of the Isuzu V-Cross in early 2021 – What you can expect from the lifestyle pickup!
Toyota Hilux pick-up
The spy footage shows the single-cabin pick-up being tested on the streets of Delhi. There are a few little things that are clearly visible in the pictures. First, it is a flatbed version of the Hilux that is currently available in various international markets. We assume this is only used for testing purposes. If Toyota decides to bring the Hilux to our market, it will be the double-cab version that can compete with the Isuzu V-Cross. The Isuzu has created a cult following in the off-road community in India. As a lifestyle off-roader, it offers a lot more functionality and functions so that you feel like you're sitting in a normal SUV with additional off-road functions. Hilux will also target the same customers to provide them with the same experience. The potential in this segment is enormous when you consider that more and more people are looking for the ultimate practical and versatile vehicle like the V-Cross and Toyota is trying to capitalize on it.
Also Read: Toyota Launches Revised 2021 Fortuner and Legender – All You Need To Know!
Toyota Hilux Pick-up Truck – Features and Engines
The Hilux, which is available in international markets, has features such as LED headlights with LED daytime running lights, a bold and sporty front end, a digital infotainment touchscreen with smartphone connectivity, a multi-purpose steering wheel with controls, a digital instrument cluster for driver information and much more. More interesting, however, is the list of off-road gear Hilux may come with. It will likely come with the same powertrain option as the Fortuner, which means that a 2.8 liter 204 hp, 500 Nm diesel engine is paired with a 6-speed manual or automatic transmission. This provides power to all four wheels with the 4 × 4 drive system for the ultimate off-road experience. A 2.7-liter petrol engine that develops 164 hp and 245 Nm with a 5-speed manual transmission may also be offered.
Also read: Mahindra Thar adjusts the basic AX version with side-facing rear seats – find out why!
We may be able to see the Toyota Hilux in a couple of years, but if we do it will face Isuzu V-Cross, Mahindra Thar and Force Gurkha. Products like the Hilux will increase the popularity of this already growing lifestyle off-road segment, which is only good for our industry.
Photo credit: Team BHP