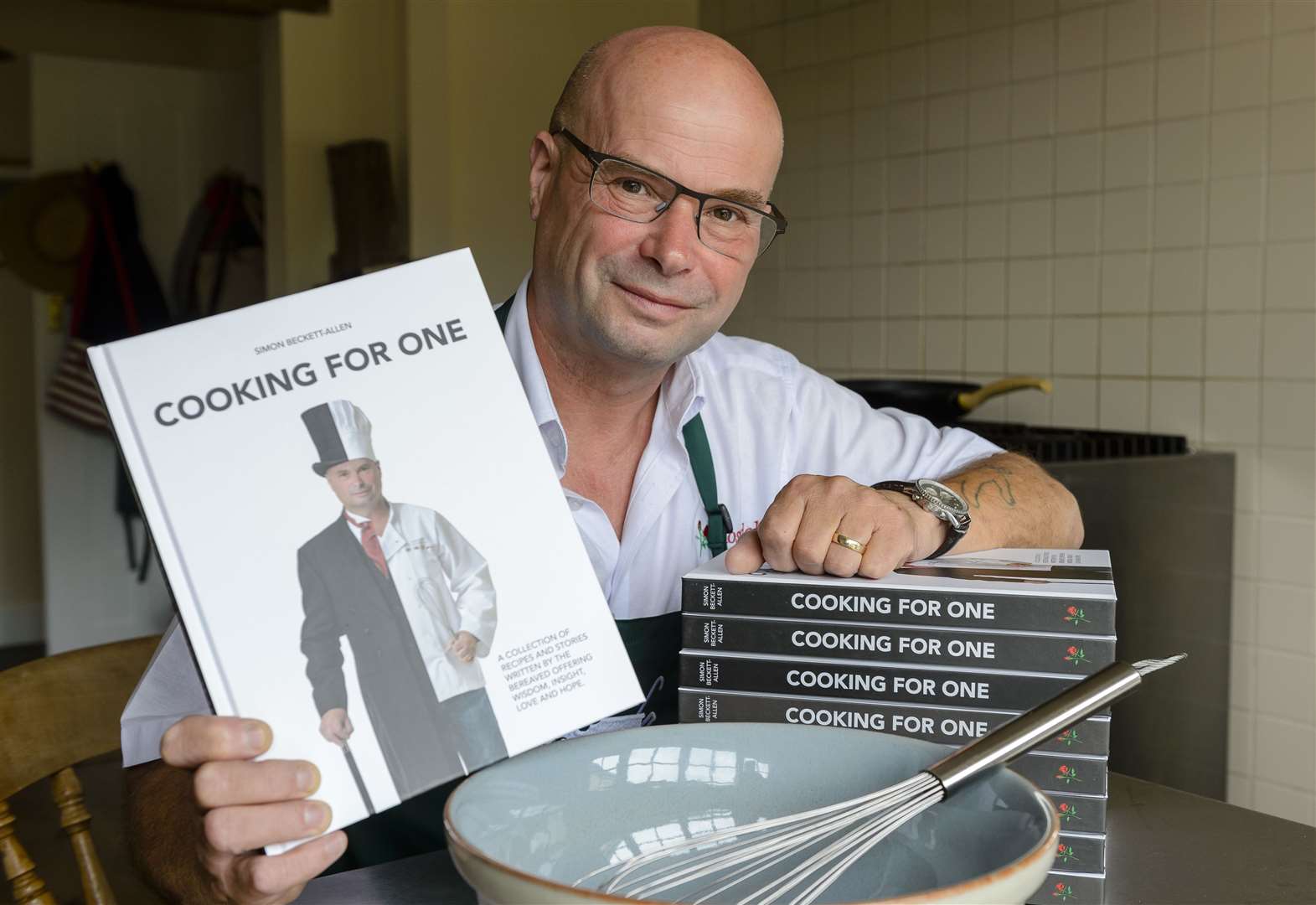 A funeral home in Diss has released a new book designed to help people rediscover the joys of cooking and deal with grief.
Next month, Rosedale Funeral Home will be releasing Cooking For One on Victoria Road, a cookbook of dishes for solo travelers who recently lost a loved one.
Rosedale co-owner Simon Beckett-Allen was inspired to create the book after losing his sister Sarah, who was a cook herself.
All proceeds from Mr. Beckett-Allen's book will be used for charitable purposes. Image: Mark Bullimore.
The 59-year-old said he wanted to use his own experience to help others.
"I've always found cooking to be very therapeutic, especially when I'm alone," said Beckett-Allen, whose sister suddenly died at the age of 49.
"In addition to a large selection of recipes to prepare and food to enjoy, the book also contains stories from some people who explain their travels, who can also give advice and consolation.
"After a bereavement, you can lose enthusiasm to cook for yourself, and I sincerely hope this book helps."
The book features a wide variety of simple meal recipes for those who may not be used to navigating a kitchen, as well as entries from a number of people who have all lost a loved one.
Contributors include Norfolk-based actress Liza Goddard, Timpson retail manager John Timpson, and Norwich-based popular chef Richard Hughes, known for the town's Assembly House and cooking school.
In addition to highlighting the meals that are important to them, contributors share poignant memories of loved ones.
Mr. Beckett-Allen said, "Cooking For One has no platitudes about what a great healing time can be.
"It is a sincere representation of the raw pain and utter loneliness that grief can bring.
"Not only does it contain delicious recipes, but it is also intended to serve as a personal handbook that serves to navigate the personal path of grief."
Proceeds from the book will go to the Cruse Bereavement Care charity. To learn more, click here.