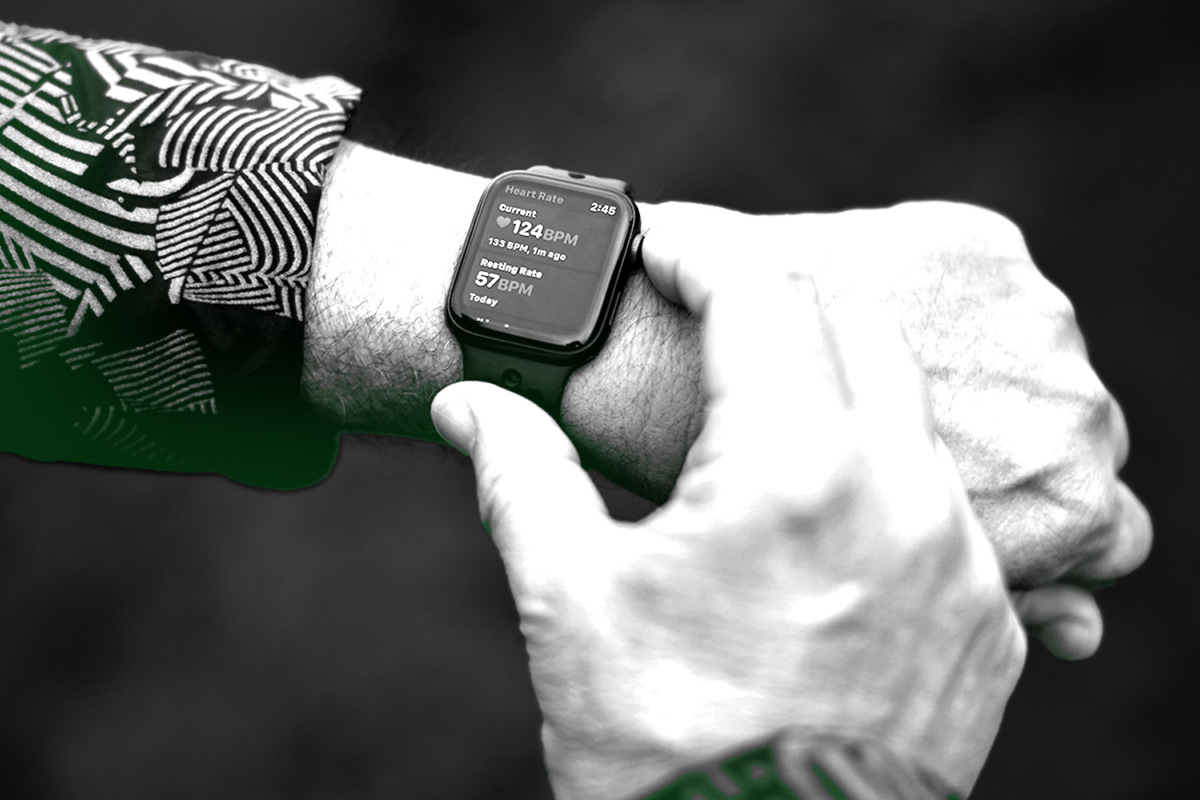 As the college football season continues, rumors of another realignment also rise. The Big 12 are reportedly targeting BYU, Cincinnati, Houston and UCF. 👀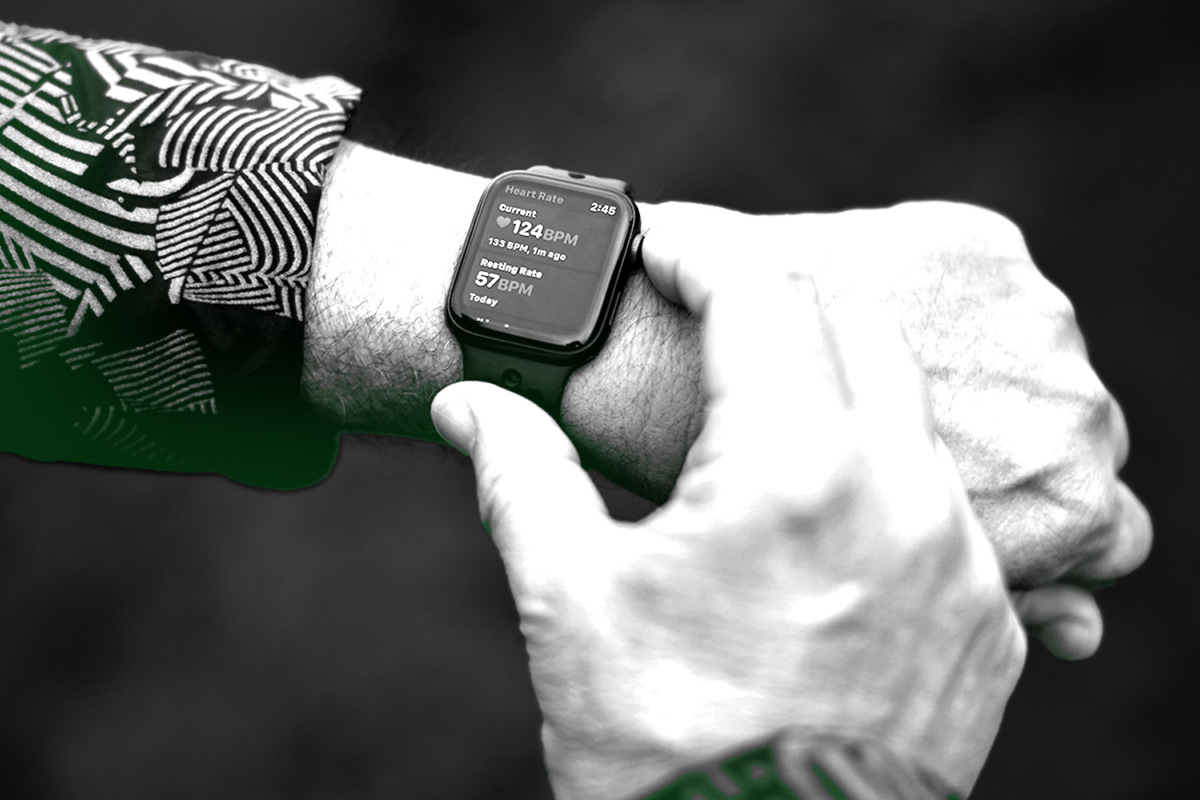 The latest Apple Watch is expected to add a number of health and motion tracking features as the tech giant prepares its next step in an ongoing fitness game.
The seventh iteration of Apple's signature wearable will reportedly allow users to track:
Blood pressure
Wrist temperature
Upgrades to sleep and irregular heartbeat monitoring features.
The watch already records heart rate, cardio fitness, walking speed, distance, symmetry and other movement measurements.
Certain features will be available immediately, while others will be introduced as software upgrades over the next year.
Apple CEO Tim Cook said in February that he believes the company's greatest legacy will be in health and wellness, adding: "The future of health is on your wrist."
Apple Watch integrates with Apple Fitness +, a subscription fitness course for $ 9.99 per month Users can see their biometric data on the screen while exercising. Peloton, who may be thinking along the same lines, is working on a fitness tracking wearable.
Tech giants and startups are hustle in the field of health and fitness wearables. Facebook is working on a wearable with fitness tracking capabilities. Google, which shares a wearable technology platform with Samsung, acquired Fitbit for $ 2.1 billion in January.
This week WHOOP announced a $ 200 million Series F and acquired weightlifting tracking technology company PUSH.
JD Sports is on an acquisition frenzy but the UK antitrust authorities are imposing a roadblock – the company may eventually have to sell Footasylum.
The UK's largest sporting goods retailer acquired Footasylum in April 2019 for $ 124 million, however the acquisition was quickly markedwhich has led to a number of appeals and investigations:
July 2019: The Competition and Markets Authority opened an investigation into the transaction, which ended with the CMA instructing JD Sports to sell Footasylum.
June 2020: JD Sports appealed the order.
November 2020: The Competition Appeal Tribunal found that the original investigation may not have looked into the pandemic's shopping habits closely enough that the deal would need further investigation.
On Thursday the CMA said the company may still have to sell to its competitors despite calling.
The CMA again cited competition issues in the marketplace if the companies stick together, including a CMA survey that reportedly shows that many Footasylum consumers are also JD Sports consumers.
JD Sports CEO Peter Cowgill said: the company will "continue to strongly represent our position vis-à-vis the CMA" before it publishes its final report "next month.
The company strengthened its portfolio through the acquisition Shoe Palace for $ 325 million in December 2020 and DTLR villa for $ 495 million in March. It also bought a clothing retailer based in Manchester Oi Polloi in May and a 60% stake in the sportswear seller Marketing investment group March.
In June, JD Sports had already generated sales of around 7.3 billion US dollars. The Bureau of National Statistics says online retail sales rose 27.9% in July.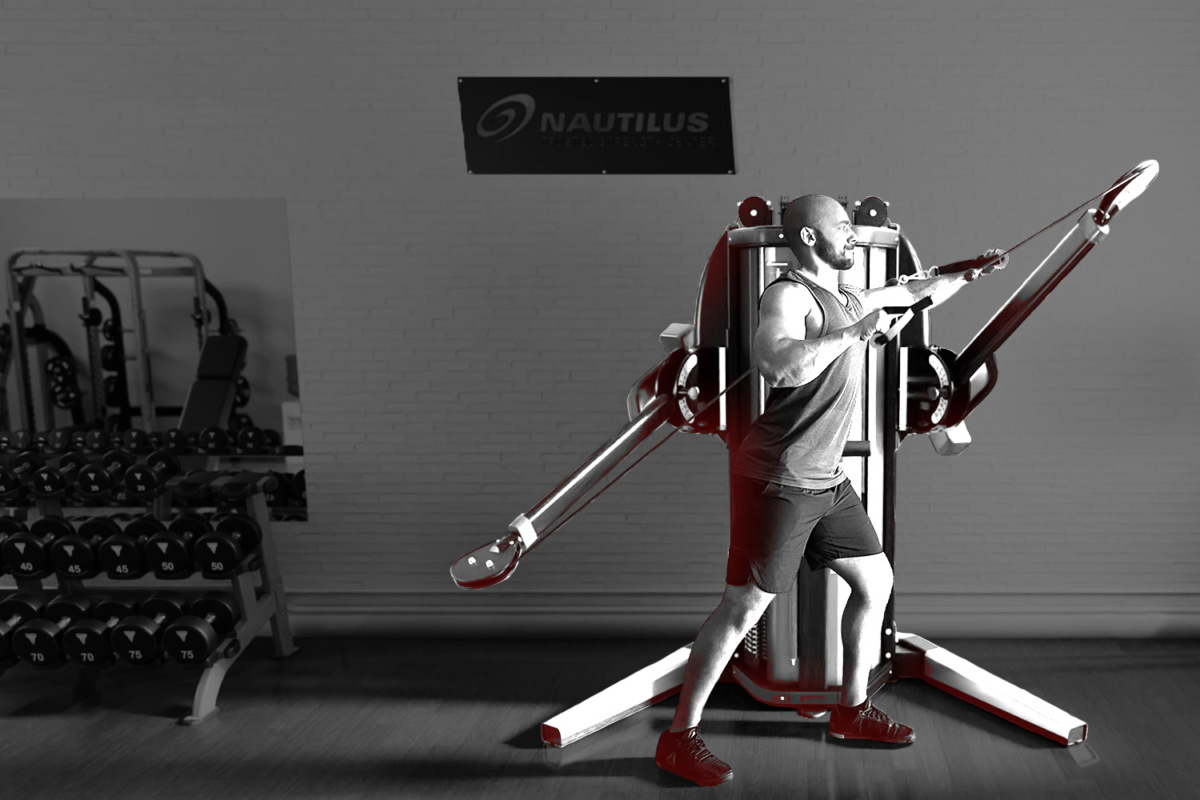 Nautilus Inc. announced Thursday that it has agreed to acquire VAY, a motion technology and software developer. The terms of the deal were not disclosed.
The acquisition will allow the home fitness company to scale its JRNY digital platform and enhance his personalized one-on-one workout experiences.
Nautilus, which launched JRNY in 2019, acquired Schwinn (2001) and Bowflex (2002) to establish its presence in the $ 10.73 billion home fitness market:
In April, Peloton completed the acquisition of Precor, a commercial fitness equipment maker, for $ 420 million in cash.
In July, if it, the parent company of NordicTrack, acquired women's health and fitness platform Sweat for a reported $ 300 million.
WHOOP, a fitness wearable company, announced the acquisition of. known TO PRESS, a technology company focused on speed-based training.
Nautilus is benefiting from an increase in home fitness fueled by the pandemic.
The company had sales of $ 184.6 million for the first quarter of the fiscal year. an increase of 61.7% compared to the same period last year.
The Pac-12 conference is developing new ways in which college athletes can benefit from their name, image and likeness by allowing them to license video footage and highlights.
The conference's media licensing partner offers the unique suite of possibilities, Veritone.
The Pac-12, which grossed $ 530 million in fiscal 2019, is the first Power Five conference to open up this possibility.
Pac-12 owns all footage from the games it hosts, regardless of which network it is broadcasting.
Athletes can sign directly with sponsors, which would then license footage from the Pac-12 network, or the sponsor can make a deal with the network and pass a handling fee on to the athlete.
The move follows the conference that hired former MGM Resorts President, Sports and Entertainment George Kliavkoff, as its new commissioner.
Known for his media rights and entertainment experience, Kliavkoff will be negotiating new media deals to begin when the current $ 3 billion 12-year pact with ESPN expires after the 2023-2024 season.
Later this month, the Pac-12, Big Ten, ACC, and SEC will meet to discuss the expansion of the college football playoff. ESPN holds the rights to this tournament under a $ 5.6 billion deal that runs from 2014 to 2025.
The Court of Arbitration for Sports

rejected

US runner Shelby Houlihan's explanation for the "rotten burrito" and why she failed her drug test.

South Korea has

forbidden

Apple and Google at Blocking Third Party Payments as a Amendment to the Nationwide Telecommunications Business Act.

Nickelodeon will

to produce

Another kid-focused NFL Wild Card Playoff game and looking for even more rights.

Amid the disappointment and ongoing argument with Philadelpiha, Ben Simmons has reportedly requested a swap and will skip training camp if not moved by then. Get more stories like this in the Sports Section, a free daily newsletter.

Click here to subscribe.
Would you like to refinance your mortgage?
Answer from Thursday
56% of the respondents take part in a fantasy league.
* All times are EST unless otherwise noted.
* Odds / lines are subject to change. The terms and conditions apply. Visit Draftkings.com/sportsbook for more information.