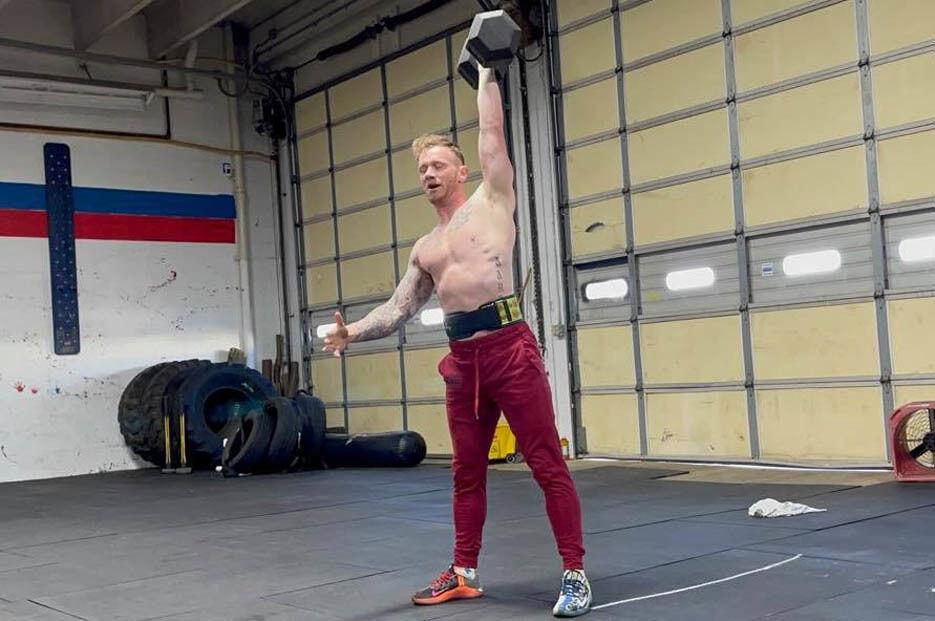 The military helped Aaron Cundiff grow into his fitness career.
Cundiff, 35, graduated from LaRue County High School in 2006 and joined the Army National Guard a year later. Since then, he has served full-time in the guard or in the reserve.
He served about six years as a sergeant in the emergency call center in Frankfurt and served as a field artillery instructor and as a master fitness trainer.
"It's a structural background that has helped me grow as a person with the things you do and the people you meet," he said of his military career. "It definitely helped me get more personal."
He said these people skills helped in his fitness training classes.
"I really don't know a stranger," he said.
The military have also started their fitness training. Before the army, Cundiff played soccer in high school but didn't get into weightlifting until he was in the military.
Some of his activities at Elizabethtown's Mandatory Fun Fitness Center include youth sports performance classes.
"My main training for teens is CrossFit," he said.
There are courses for children aged 4-7 years and courses for older children and teenagers.
Its goal is to help them become a better athlete and gain an advantage over their competition.
"A lot of children are playing sports these days and are not taking this extra training initiative," he said.
Fellow coach and gym owner Christopher Watts called Cundiff one of the busiest people he knows. But he also finds time to give to others, he said.
"He's a family man who has a full-time job while wearing a uniform in the US Army, caring for his family, and teaching CrossFit to help others adopt healthy lifestyles," said Watts. "Even on the days when he is super tired and unmotivated, I have never missed his obligation to his family, the athletes or himself."
Watts said he was lucky enough to work with Cundiff.
"As an unmarried person with no children, he motivates me to be a better person and gives me the best examples of how to be a family man," said Watts.
Cundiff says he enjoys seeing how much the children he trains grow and get stronger from week to week.
He set the example of children who can come in and not do pull-ups. The first time they do it they get excited about it, he said.
"It's crazy how something so small can be so big for someone else," he said, adding that it was good to be a part of it.
For the youngest ones he works with, he said he had to make classes fun or funny to keep their interest.
"You almost have to juggle them to stay in place," he joked.
Recently, Cundiff had a kid in one of his classes who tended to complain a lot. But he let him through a training session and found that he wasn't complaining and that the training session went "uninterrupted," he said.
It was at this point that he saw a competitive drive kick in and he enjoyed being motivated to be successful.
It's part of Cundiff's goal to help the community get fitter. He said that children sit around too comfortably and he wants them to know that it is okay to exercise and that the muscles are a little sore.
"The big picture is the community that brings our gym together and brings people together through fitness," he said.
Much of what he does in the community has to do with the military.
Cundiff helps recruits with free fitness training in the first few months.
When teaching leadership courses in the Army, he felt that his job helped them become better leaders and advance their careers.
It's a lot like mentoring and similar to what Cundiff does in fitness training, he said.