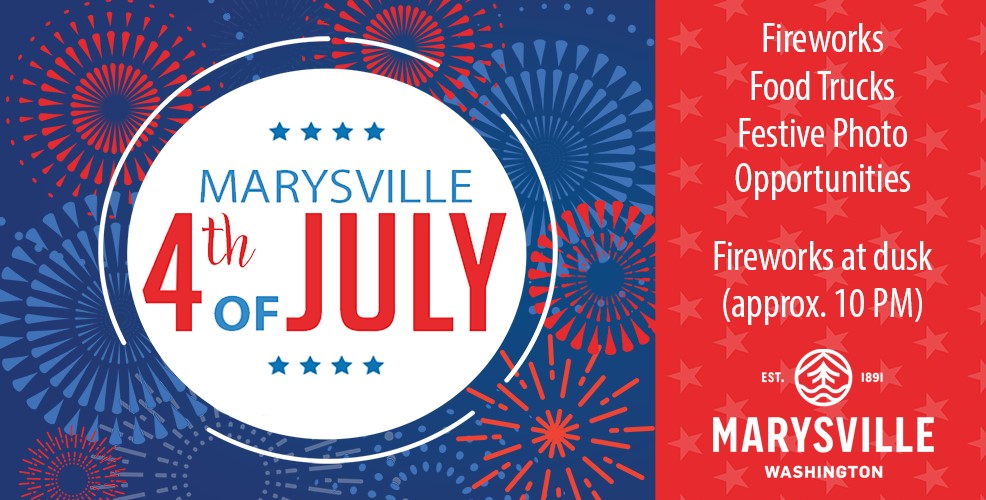 MARYSVILLE, Wash. – The spectacular July 4th event in Marysville is back with professional fireworks and a new mix of fun. Food trucks, anyone?
"As Americans, we have so much to celebrate," said Mayor Jon Nehring. "Community celebrations are more important than ever. I hope you will join my family as we honor our nation's independence with food, fun and fireworks. "
Starting at 7 p.m. on Sunday 4th July, visit Asbery Field and Ebey Waterfront Park in Marysville for pre-fireworks dinner and snacks. There will also be free festive photo stations for your vacation selfies.
Asbery Field will host Big Red Truck on 7th and Alder and Delfinos Chicago Pizza on 7th and Quinn.
At Ebey Waterfront Park, you'll find Sugar + Spoon just outside the park on 1st Street and Kesselmais, which is offered by the Irish Chefs in the park.
The fireworks from 10 p.m. will start from the south end of the city above the water treatment plant, the same location as last year.
In addition to Asbery Field and Ebey Waterfront Park, other vantage points include the south end of the Marysville Town Center Mall parking lot and the on-street parking lots along 1st, 2nd, and 3rd Streets. South End residents can also watch from their local neighborhood parks.
Come and enjoy a great July 4th event in Marysville!