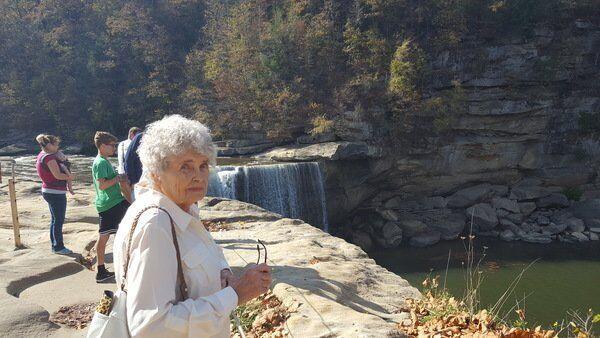 Do you know the light at the end of the tunnel? Sometimes I think I see a glimmer of it, but it just has to be an invention of my imagination … because it's still terribly dark. Whenever I get into one of these moods, I try to think of my longtime friend, Shirley Caudill. We worked together on a newspaper for a while, her newspaper, and this girl used to run around with plums full to the brim while mine was barely wet on the floor. Shirley and her husband Jeff were the definition of optimism and I always hoped I would get there, but I never did. Some of us are just supposed to take care of everything, I think.
What did you do? Cooking a delicious meal or a special sandwich? The most exciting part of my day is a call from a friend or a really good movie on Netflix. I'm almost desperate enough to see "The Wire", which would be my third time to see it. After that, I could go back to 1967 and see Cool Hand Luke. I loved this movie!
I laughed at one of the journalists on TV. He said, "It's been a really tough year." then he said "we've just been there for 6 days!" If we make it this year, the last one might look good. I'm taking this back … it would be a long time before 2020 looks good!
I wish I had given you this recipe before the holidays, but there's always Easter. I tried it recently, hoping it would be special because I thought it couldn't be. We loved it! It's so pretty, with the little pink sprinkle hearts on top … a hit on Valentine's Day!
Chocolate cheesecake cupcakes
Preheat the oven to 350; Line cupcake pans with cupcake liners and set aside. (Makes about 12 cupcakes) Stir together 3/4 cup all-purpose flour, 1-1 / 2 tablespoons. unsweetened cocoa powder, 1/2 tsp. Baking powder and 1/4 tsp. salt and set aside. Beat 5 tablespoons in a large bowl. softened butter on high speed until creamy; Stir in 1/2 cup of sugar on medium speed until well mixed. Now stir in 1 egg yolk (you will use the egg white later) 1 tablespoon. Milk, 1 tsp. Vanilla and a bit of red food coloring. Add dry ingredients and mix until combined. Spread 1 tablespoon. of the mixture in the bottom of each cupcake foil. It gets sticky and I press it down with wet fingers. Bake 6 to 7 minutes just to prebake – won't do. Now set aside. Beat 12 ounces. Beat the soft cream cheese until smooth, then add 5 tablespoons. Sugar and 2 tablespoons. Sour cream; If combined, add an egg white and 1-1 / 2 tsp. Vanilla and mix until combined. (It's not called outbid or it will crack) Add 2-3 tablespoons. Pour the mixture onto the chocolate layer and distribute it completely. Bake for 18-20 minutes until you no longer feel "shaky" when shaking the pan. You may need to put a sheet of foil on top to make sure the cake tops don't turn brown. Let cool for 30 minutes at room temperature, then store in the refrigerator for 1-2 hours. Combine 1-1 / 2 to 2 cups of whipped cream, sweetened to taste, and pour heaping tablespoons over cupcakes. Then – top with heart-shaped sprinkles. You are so pretty! I promise … I've checked everything twice and the recipe is long but correct … I don't want you to waste a few ingredients on me.
I hope to see you next time!
Shelby Sizemore wrote cooking columns for The Sentinel-Echo from 1999 to 2001 and for The Times-Tribune from 2008 to 2011. With years of experience in cooking, Sizemore is happy to share her knowledge of the kitchen and her recipes. You can contact them at shelbys274@gmail.com.