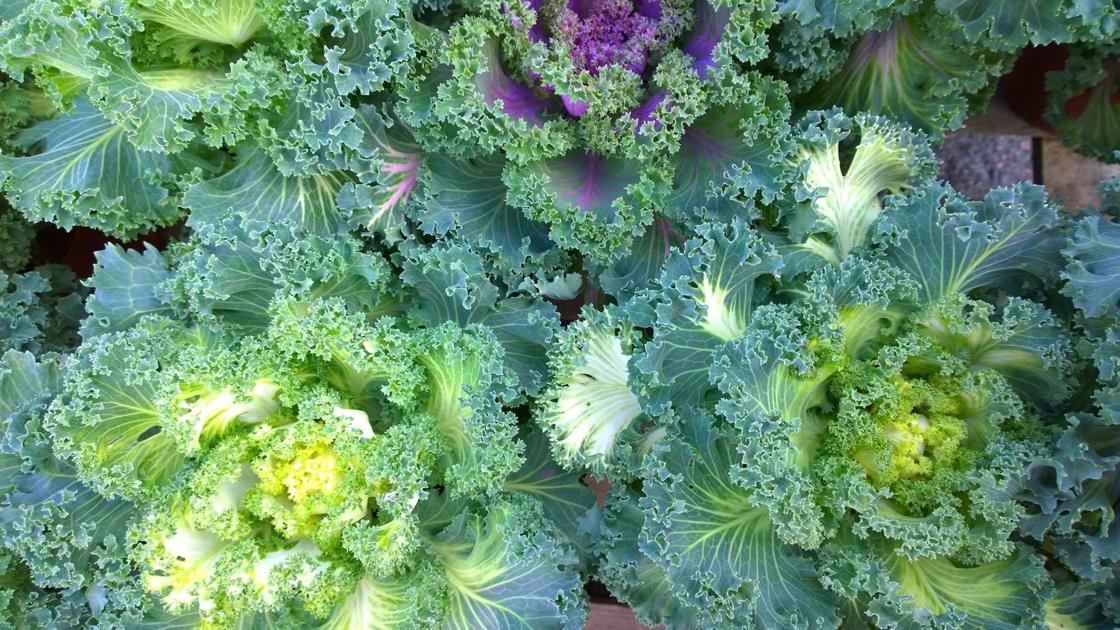 Heat the oil in a large saucepan over medium heat. Add the onion, mushrooms, and ½ teaspoon kosher salt and cook, stirring occasionally, for 8 minutes or until tender.
Stir in lemongrass, coconut milk, 1½ cups of water, ginger, garlic, sweet potato, jalapeño and coriander stalks. If you prefer a lighter broth, add up to 1½ cups more water.
Simmer over low heat for 20 minutes, or until the sweet potatoes are fork-tender. Add the lime zest and juice. Season to taste and, if necessary, add an additional ½ teaspoon of salt and tamari (or soy sauce).
Add the chopped kale and simmer until it collapses, 1 to 2 minutes. Stir in the coriander leaves just before serving. Serve on the warmed rice, with fresh mint, coriander, and chili peppers, if used, and tamari (or soy sauce) on the side.
Quinoa meatballs with tomato sauce and Tuscan kale
Based on the recipe by Matthew Accarrino in Food & Wine, February 2017
I love making meatballs but have never made them with quinoa so this was a great recipe for keeping the vegetarian theme going, even if I hadn't planned it that way. The meatballs have to be pretty small, not the huge meatballs you get in some Italian-American restaurants. This seems like a lot of steps, but you can do each section on a different day and bring the pieces together for cooking when you're ready.