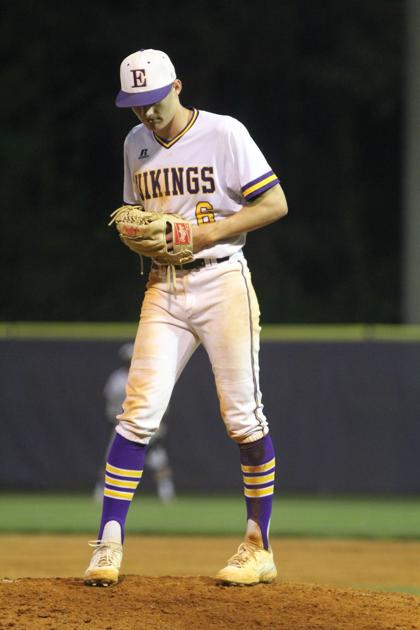 A barrage of hits catapulted Emerald to victory on Wednesday when the Vikings beat Woodruff 13-2 with just five innings.
The hits came early and often for the Vikings as senior Caleb McLaughlin made it back safely to base thanks to a brace. Two batters later, an RBI single from Jordan Bearden pushed through the first run of the game.
Along with the consistent hitting, Emerald transferred his aggressive approach on the plate to the base pads. During a triple first innings for the Vikings, the first six batters moved 90 feet into goal position, whether it was an overtaken ball or a stolen base.
"It's always our mentality, especially with the guys we have," said Emerald head coach Colby Painter. "Our six best guys can really do it. Getting those extra bases and putting extra pressure on a team is always important. "
The added pressure allowed for more walks and allowed Emerald to keep coming back to the top of the order. As a result, the Vikings would have runners in the goal position for hot bats like McLaughlin to make money. The senior did just that when he went 4 on 4 with two doubles and three RBIs leading the team.
"It's good to see because I've seen that potential in him over the past few years," said Painter. "Now that it's out here and he sees it, he's just building trust. Everyone [at-bat] He's ready to swing and he's ready to attack baseball. "
McLaughlin wasn't the only run producer as Emerald's top six batters all registered an RBI for the win. Despite recent home successes, the Vikings have dropped their final games on the road, which they will correct when the team takes on Clinton on Tuesday.
"We play well at home, which is good, but when we are on the away side we have to make sure we have the same approach, mentality and energy in these away games," said Painter.
Contact sports journalist James Benedetto at 864-943-1814.