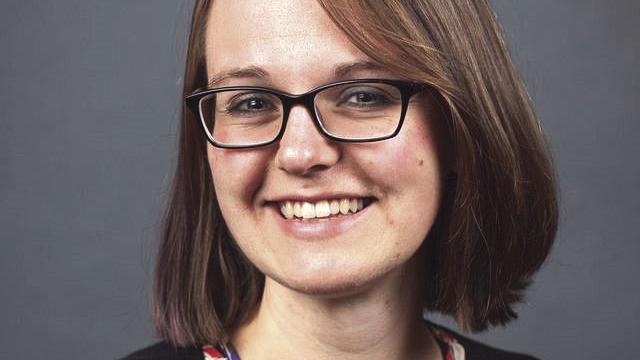 The following article was written by Jill Fuller, marketing and communications coordinator for the Waukesha-based Bridges Library System, which includes the Watertown Public Library.
Even though it's been many years since I've been to school and had summer vacation, I still itches to dive into a huge pile of books in the warmer months. Whether reading on vacation, on the terrace or by the pool, there is nothing better than spending long, slow afternoons with a good book. If you ever need a book to read, asking a librarian is an excellent way to find a reading recommendation that fits your interests perfectly. With that in mind, I thought it would be fun to share with you some book recommendations from the Bridges Library System librarians. Go ahead and take a pen so you can write this down.
If you're looking for excitement this summer, SA Cosby's Razorblade Tears is the place for you. Shawn Carlson, our CAFÉ system administrator, said the book contains "tons of action, a quest for revenge, and more. If you like it, you should also pick up Blacktop Wasteland (you won't be disappointed). "
Would you like a fascinating read with a dash of time travel? Laurie Freund, our library development coordinator, recommends Before the Coffee Gets Cold by Toshikazu Kawaguchi. In this "memorable" book, customers in a small Tokyo coffeehouse can travel back in time … but the coffee they serve must be drunk before it gets cold.
Summer is there to relax and recharge, but it can also be a great time to learn something new. If you're into the outdoors, Beth Bechtel, our database management librarian, loved Cynthia Barnett's book Rain: A Natural and Cultural History. "From chemistry and technology to the art and religion of rain to the smell of rain – the author makes this topic fascinating," said Beth.
For history buffs out there or anyone interested in learning more about racial relationships, I recommend a new publication called How the Word Is Passed by Clint Smith. The author travels to historical sites and locations in the United States and Africa to examine how the history of slavery is taught and remembered, and opens up a broader conversation about how we all deal with the tensions between history, memory, and nostalgia.
Finally, Karol Kennedy, our systems director, recommends Keep Sharp: Build a Better Brain at Any Age by Dr. Sanjay Gupta. The book teaches readers how to move, explore, relax, nourish, and connect to keep our brains healthy. Kennedy said, "I particularly liked that he encouraged people to use their libraries."
Now that you have a list of new books to read, go to your local library to find them. With the new CAFÉ library app, which you can download from the App Store, you can even find it instantly and place an order for pickup in your library. A new book can be a great joy to discover, so we hope that one of them will become a new favorite for you.