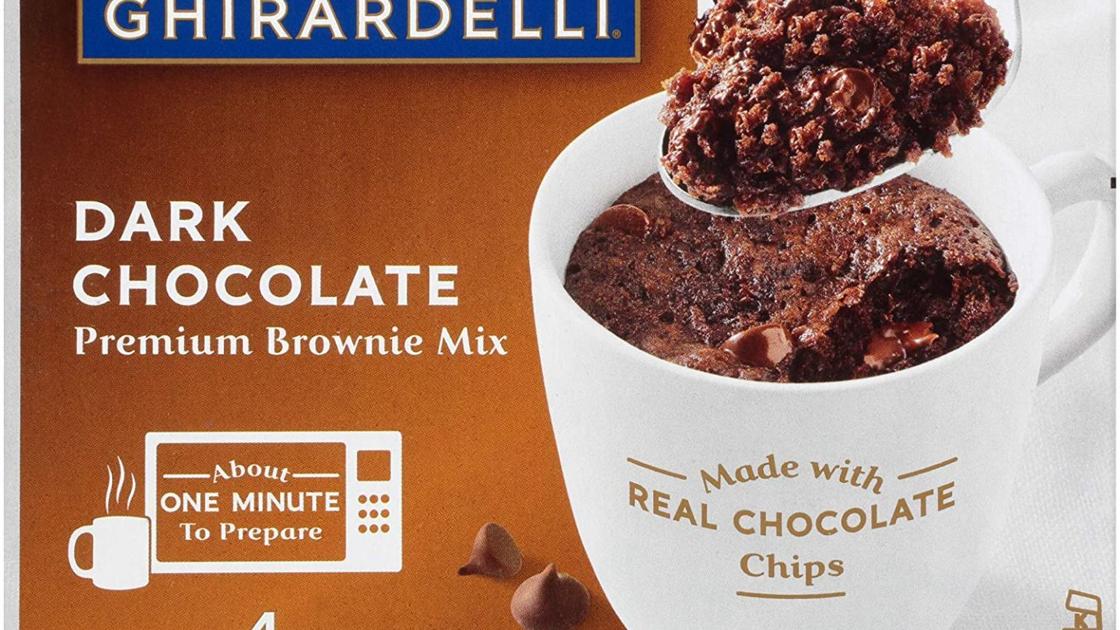 I've seen the creative mug cake recipes online that involve microscopic amounts of cake ingredients microwaving for just a minute. It looks delicious, but that's a lot of work for just a couple of spoons. Heard the lazy people screaming, Ghirardelli made a new mug brownie mix that is like a box mix for cakes – just add water. It's juicy and chocolatey after just 60 seconds in the microwave, but it's not a lot of cake. (The size of the mug on the packaging is a bit misleading.) The chocolate chips add a fullness that picks up the sometimes boring brownie. But other than that, it's a deliciously simple snack for less than a dollar.
Size • Four 3.2 ounce bags
Available • Most of the grocery stores
A weekly culinary treasure trove with reviews from restaurant critic Ian Froeb and how-to videos by food writer Dan Neman.