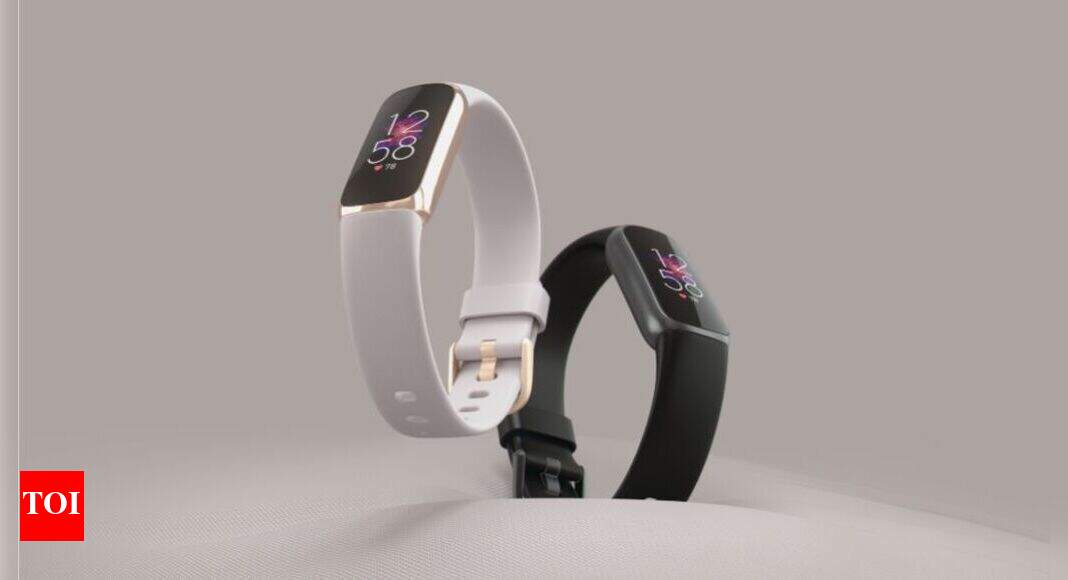 Fitbit has expanded its product portfolio in India. The company has launched Fitbit Luxe and Fitbit Luxe Special Edition Smart Tracker with jewelry-like design and advanced sensor technology. The Smart Tracker can monitor respiratory rate, heart rate variability (HRV), resting heart rate (RHR) and changes in skin temperature. Fitbit says the SpO2 tracking feature will soon be rolled out on the device as well.
Price and availability
Fitbit Luxe costs 10,999 rupees. It is available in three different versions: Lunar White / Soft Gold Stainless Steel, Black / Graphite Stainless Steel and Orchid / Platinum Stainless Steel.
The Fitbit Luxe Special Edition, on the other hand, has a price of 17,999 rupees. The special edition has a gold Gorjana Parker link bracelet made of stainless steel with a classic peony bracelet. Fitbit has partnered with Laguna Beach-based jewelry brand Gorjana to upgrade the style of Luxe.
The classic and woven straps cost 2,499 rupees, while the Gorjana Parker link bracelet costs 5,499 rupees.
It's available in the Fitbit online store and on major e-commerce sites like Amazon, Flipkart, Myntra, Nykaa, Tata Cliq, and in Reliance Digital, Croma, Helios, Landmark and select retail stores.
Fitbit Luxe: specifications
Fitbit Luxe should have a lightweight housing with a jewelry-like look and feel. Fitbit used an innovative design process called metal injection molding to create Luxe's ​​stainless steel case.
The tracker provides access to the extensive health and wellness functions of Fitbit. It comes with a sleep rating feature that can help you better understand the quality of your sleep. It also comes with a bedtime reminder to help develop a consistent sleep routine.
The Fitbit app allows users to track respiratory rate, heart rate variability (HRV), resting heart rate (RHR), skin temperature variation, and oxygen saturation (coming soon) through the Health Metrics dashboard. Fitbit's Stress Management Score provides a daily assessment of the body's ability to cope with stress based on activity level, sleep, and heart rate.
Another feature of the Fitbit Luxe tracker is the active zone minutes, which measure the time spent in each heart rate zone. It is equipped with 20 different training modes on the wrist, including golf, pilates, spinning or tennis. The tracker offers 24/7 heart rate tracking and has built-in GPS to show pace and distance in real time.
The tracker has a battery life of up to 5 days and offers additional functions such as alarm clock, stopwatch, customizable call, text and smartphone notifications.