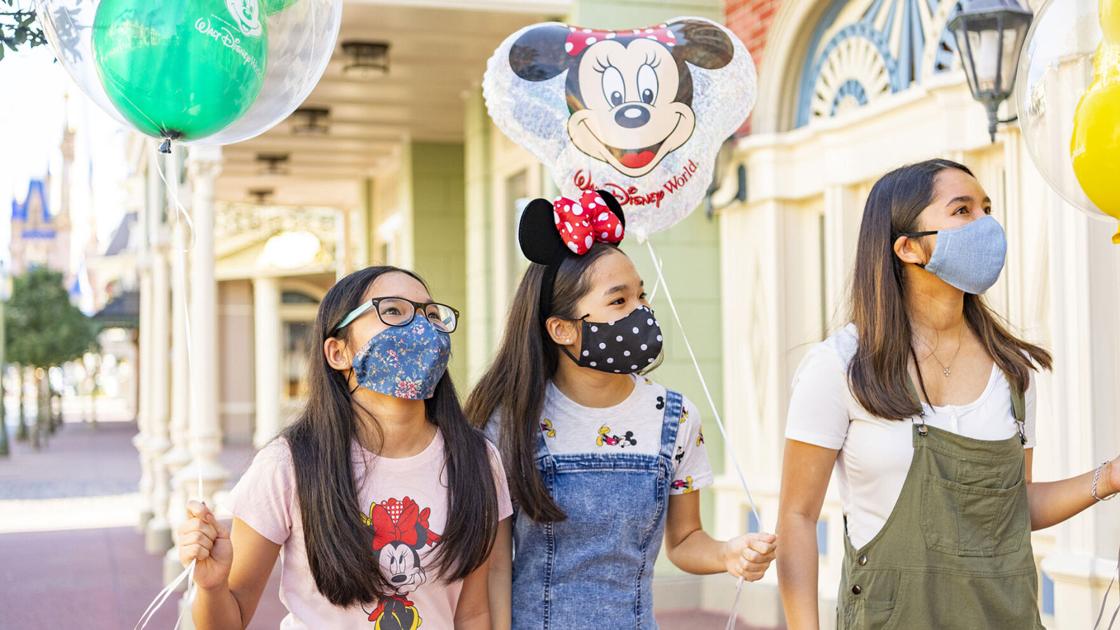 If you go to Disney World you have to mask yourself.
Starting Friday, Disney guests must wear masks indoors and in resort transport regardless of vaccination status. Face covering is optional outdoors and no mask is required for visitors under 2 years of age.
The updated guidelines, announced by the theme park on Wednesday evening, are in line with the CDC's latest recommendations on wearing masks following a nationwide spike in COVID-19 cases due to the transmission of the Delta variant. On Tuesday, the agency updated its guidelines to encourage fully vaccinated individuals to wear masks indoors in areas with high levels of COVID-19 transmission. CDC data shows Orange County is in an area with high transmission.
Disney's updated mask policy reverses its June policy that allowed vaccinated guests to remain maskless in most locations across the resort. After reopening in July 2020 after a COVID-19 hiatus, Walt Disney World required guests to wear masks throughout the resort, but Disney relaxed the mandate on June 15.
The same procedures will apply to guests through Friday: Masks are optional in most areas for fully vaccinated guests, with the exception of resort transportation, including the Skyliner, monorail, and buses. Guests who are not fully vaccinated are expected to wear face covers indoors and when entering attractions and transportation in accordance with Disney guidelines. Disney does not require proof of a visitor vaccination.
Disney's announcement came on the same day that Orange County Mayor Jerry Demings restored a state of emergency due to high levels of COVID-19 transmission.
Orange County broke its daily COVID-19 infection record on Tuesday, registering 1,371 new COVID-19 infections in a single day, and wastewater samples from the county show evidence of high transmission.
Employees and visitors are now required to wear masks in the county's facilities, and Demings urged private companies to require employees and guests to wear masks indoors.
Citing government restrictions, Demings did not issue a nationwide mandate for residents and visitors. State legislation, which went into effect earlier this month, restricts city emergency ordinances and allows the governor and district commissioners to repeal them.
"I'm taking measures today that I believe are legally acceptable," said Demings.