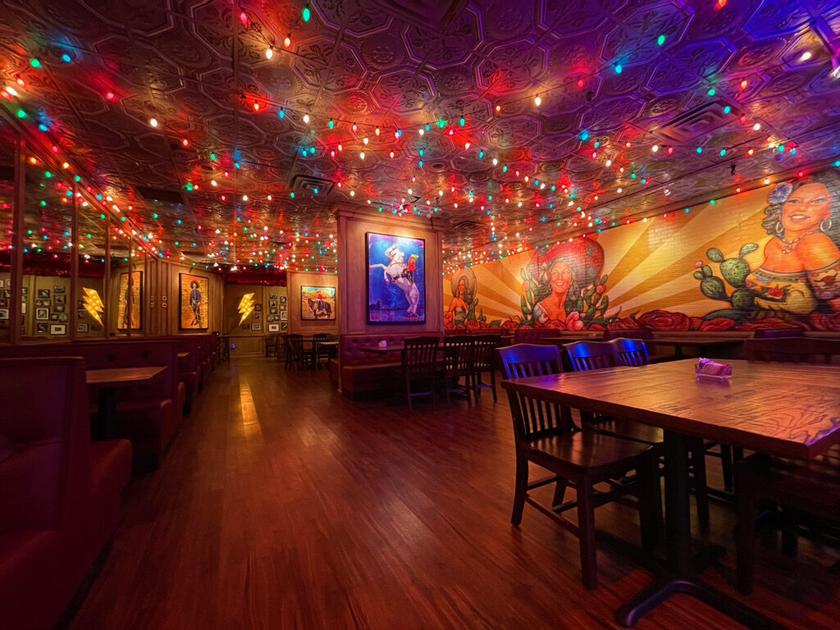 In my 40-year restaurant career, I have been involved in 22 new restaurant openings. Three of them were at the beginning of my career and were for other people's restaurants. The other 19 were restaurants that I currently own or have owned.
Scroll down for the grill and grits recipe
Opening a restaurant is one of the most stressful tasks to face. However, for someone consumed and obsessed with the restaurant business, this is one of the most exhilarating, exhilarating, and fulfilling activities imaginable. For those of us who want to create restaurant concepts, menus, themes and decor elements, there is nothing we'd rather be doing.
There are many moving parts in a restaurant. Hundreds of things can go wrong in the first few days when all of these pieces are trying to come together. In my experience, no matter how many years of restaurant work the teams in front and behind the house have, the first few weeks are usually an all-out struggle to get through each shift by doing the best for everyone The food was prepared and served at the table.
Last week we opened our newest concept, a Tex Mex restaurant called El Rayo. I am either a smart businessman or a complete idiot for opening a new restaurant amid a global pandemic and at the absolute worst time in the restaurant business history to be in the restaurant business. We will see.
We opted for a soft opening. A gentle opening in the restaurant business is when the owner simply opens the doors to the new restaurant without any marketing, advertising, or announcement. In all of these 19 openings, I only had one other soft opening. It was my first on December 27, 1987.
I had no idea then what I was doing. We probably had a soft opening because we were so busy getting the restaurant ready for opening that we didn't advertise. Although it could also have been the fact that we had absolutely no money to advertise. Either way, in 1987 my hometown of Hattiesburg only had a couple of other restaurants, and we got slammed from the moment we opened the doors.
Every other restaurant opening I've seen has been marketed and promoted to the max. They were all busy. Some were handled more successfully than others. In my experience, the first few days are difficult, no matter how competent the kitchen crew is and how well trained the service staff is. There are mutliple reasons for this. There are so many moving parts and all of these parts are new to everyone involved. In the early days, it always seems like the restaurant will never run smoothly without people ragged on every shift. But each time things smooth out, and within weeks what seemed impossible days before seems easy.
A soft opening goes against every fiber of my being. I am a marketer and promoter at heart. I've always done that in my company. My main job in the restaurants is developing the concepts, designing the dining room interiors, designing the kitchens, creating the menus, overseeing recipe development, creating the overall image and branding, and getting the word out. As soon as a restaurant is open, my role is reduced to the continuous development and marketing of menus.
At every second opening since the first, we've tried to think about all the creative ways you can think of to move the initial business forward. Until last week.
I didn't plan a gentle opening this time, it just happened. By Tuesday we opened, I was ready to pull out all the stops to get the word out. Instead, I just hung a banner outside the restaurant and we opened the doors at 5pm. Business was good, but not overwhelming as it usually is on the first night. We had a few trial runs in the previous days but this was the real deal with paying customers.
The second night the business doubled from the first and there were still just a few minor issues with service. The same was true for the next night. Although Friday night was a completely different story. We only manned the dinner shift. Partly because we are trying to empathize with this new concept and partly because the pandemic workforce pool is the worst I have seen in my four decades.
Dinner only service is a luxury for a kitchen staff. On our fourth evening – and our first weekend – there was a line at the door before 5pm. The kitchen was ready but we dropped the ball to let the host staff know that the dining room should sit on stages. Instead, we filled every available seat in the dining room within five minutes. We waited at 5:05 p.m. Anyone who's ever worked in a restaurant knows what happened next. All of these orders came back to the kitchen immediately, and it was a nightmare that took two hours to recover.
The problem with sitting in a dining room at the same time is that almost everyone finishes eating at the same time and the same thing happens for the rest of the night. In addition to all of the dining room tickets that returned to the kitchen, we also took takeout orders. It was rough. We did it the best we could.
The next evening, instead of filling the dining room five minutes after the shift started, we moved the seats and were full in 40 minutes. Our guests may have had to wait a little longer for a table, but that's much better than waiting once for dinner.
We'll only continue with dinner for a week or so, and then add lunch, and finally brunch. Carryout will also be a measured rollout. I like this new method of slow rollout and can incorporate it into future openings. I hate to think that it took so many years and so many openings to finally unlock the key to a successful restaurant opening, but like the man said, "It takes what it takes".
My wife keeps telling me, "You don't have to wake up at 5 a.m. and go to breakfast to work long nights like this in the new place."
My answer to them is: "This is what I live for. That's what I like to do. I don't know how many restaurant openings I have left in me. I'll milk it any minute. "
2 pound veal shell cut round into two inch strips
1 tbsp black pepper, freshly ground
1/2 cup bacon fat (or canola oil)
3/4 cup green bell peppers, diced
3 cups chicken stock, hot
1 cup tomatoes, peeled, large cubes
• Put one to two tablespoons of bacon fat in a large heavy pan and set it on high heat. Season the meat with a teaspoon of the freshly ground pepper and kosher salt. Put the meat in a hot pan. After browning, take the meat out of the pan.
• Put the rest of the bacon fat in the pan. After melting, lower the heat and slowly stir in the flour. Cook for three to four minutes. Add the onion, shallot, celery, paprika, thyme and garlic. Continue cooking the roux for four to five minutes. Using a wire whip, stir in the hot chicken stock, red wine, bay leaf and tomatoes and bring to the boil.
• Re-add veal to the mixture and cook over very low heat for two to three hours, stirring occasionally. When the meat is tender, stir in the hot sauce, the remaining black pepper and the salt.
• Prepare garlic cheese grains during the last 30 minutes of cooking. Place the groats on a serving platter and cover with grilled meat.
1 tbsp bacon fat or clarified butter
1/2 pound andouille sausage, medium cubes
2 tablespoons of creole spice
1 cup white grains, cook quickly
1 cup of cheddar cheese, grated
• Heat clarified butter in a large pan. Add andouille and garlic and sauté for 4–5 minutes.
• Remove from the heat and drain excess fat using a fine-mesh sieve. Set aside andouille and garlic.
• Bring the milk, spices and butter to the boil in a large saucepan. Slowly pour in the grains, stirring constantly. Reduce heat. Continue stirring for 15 minutes. Add the sautéed andouille and garlic mixture and cheese. Serve immediately.