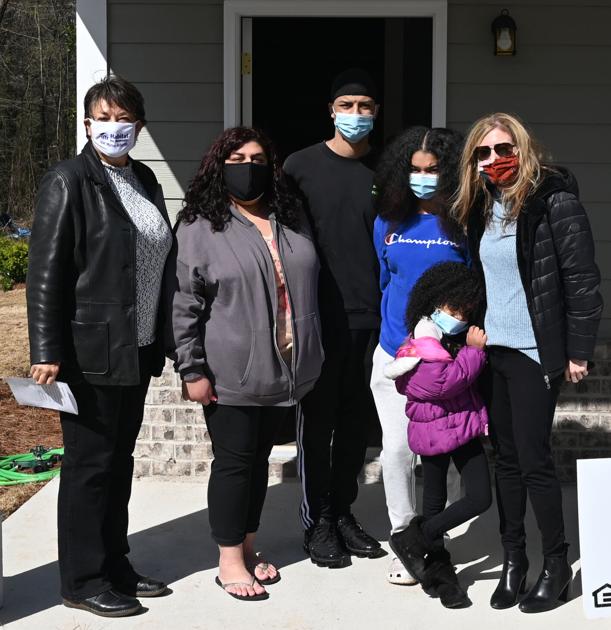 On March 20, the Cobb County's Catholic Coalition in Austell inaugurated their 45th home in partnership with Northwest Metro Atlanta's Smyrna-based Habitat for Humanity.
The house is also a first for Habitat Homes in Cobb County, introducing the subsidiary's first two-story design.
The first nails were hammered on the Esmaili family home on October 17, 2020 on Hotel Street in Austell. Esmaili is a single mother and a professional caregiver. She and her three children aged 16, 13 and five lived in an apartment in very poor conditions.
Esmaili said moving to this house will "bring hope and happiness and new beginnings to our lives". The family says that they most look forward to being outside in their own yard as it is not safe for their children to play outside where they currently live.
The new home design and architectural plans were donated to Habitat by Marietta-based Caldwell-Cline Architects and Designers and Bercher Homes. The interior designs come from a joint project of the Cobb Class of Leadership of the Cobb Chamber of Commerce in 2018.
The Cobb Catholic Coalition is a collective of District Churches that come together to help their communities. Coalition partners 2020-2021 include: Catholic Church of the Holy Family, Catholic Church of St. Ann, Catholic Church of St. Catherine of Siena, Catholic Church of St. Clare of Assisi, Catholic Church of St. Joseph and Catholic Church of the Transfiguration.