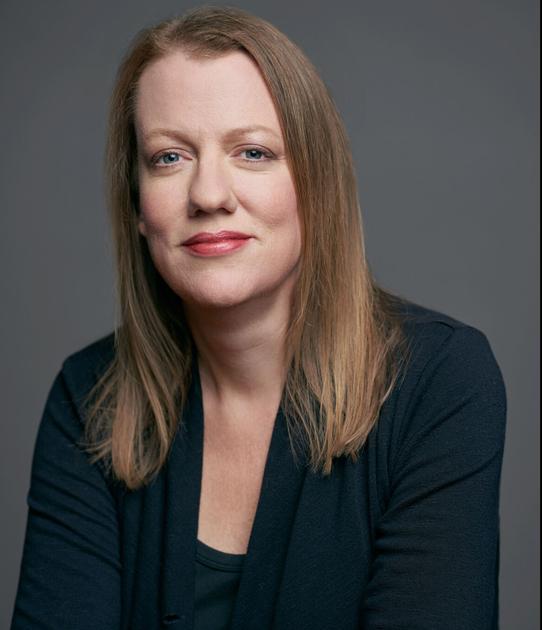 Author May Cobb's inspiration for her novels comes from the forests of East Texas when she was a child.
The Longviewer's latest book, The Hunting Wives, was published last month and is set in the fictional town of Mapleton.
"I call the town Mapleton, but it really is Longview," said Cobb, who now lives in Austin. "I just made it up and gave it a different name, but everyone in Longview will recognize it."
Cobb lived in Longview all her life until she dropped out of college.
"I still have family there and I think it's such a special place," she said. "I live in Austin now and have had every now and then for the past 25 years."
Cobb moved back to Longview in 2016 and stayed a few years before moving back to Austin.
"That's when I wrote Big Woods, which is also set in Longview," she said. "And that kind of inspired me."
"The Hunting Wives" is a thriller centered around Sophie, a young woman and mother who is also the editor of a lifestyle magazine in Chicago.
"She really wants to leave the fast-paced life behind and raise her toddler in a smaller town," said Cobb. "She lived in Mapleton high school, so she uproots her family and they move back."
But Sophie soon realizes that she is more bored than she wants to be and feels like the walls are coming towards her.
"She's encountering this elite clique of women known as the Hunting Women, and she's obsessed with her ring leader, Margot Banks," said Cobb. "And she mingles because these women are crazy."
The women spend their weekends in the forest shooting clay pigeons – and drinking.
"They drink too much and behave badly and they get dragged into their world," Cobb said. "Finally, the dead body of a teenage girl is found in the land where they congregate, and she becomes the prime suspect."
The idea for the book came from a story that Cobb's mother Liz told her.
"She told me that in the '60s in Longview when she was in high school there was something called the hunting party and it was those rich, popular guys who went into the woods on Friday nights and sat on the hoods of their huge cars and shooting rabbits and stuff, "she said. "When she told me that I thought, 'This can go wrong so quickly … with this setup.' "
Cobb decided to bring the novel to the present day and make it an all-female shooting club.
"I wanted to give women a space to behave badly like men," she said. "You hear of men going out on their hunting weekends and I just thought it would be fun to turn the tables and let women be the mighty and the mighty."
Hopefully, Cobb said, readers can identify with Sophie.
"I hope some women… understand their boredom and dissatisfaction. Everyone loves their children, but when you're a home mom – especially in these pandemic times – it can be monotonous, boring and you can get restless, "she said. "Well, I just wanted to tap into that. Women are supposed to be so happy today because we have come this far. And all of this is wonderful. But I think there is this additional pressure to be happy. "
Cobb said her father Charles convinced her to write thrillers.
"I worked on a nonfiction project about a jazz musician for about 20 years and I'm still going to finish this book," she said. "But my father somehow persuaded me to write thrillers."
Cobb said when it came to writing "The Hunting Wives" she was inspired by thriller writers Ruth Ware and Riley Sager.
"Those are probably my two biggest influences," she said.
"The Hunting Wives" is available at Books-A-Million, Barnes & Noble, Books & Barrels and also on Amazon.
"I'm finishing my next book, another thriller set in East Texas," she said. "It's about three lifelong friends, and they're all living in the same block they grew up on."
The women are all at different stages in their lives, Cobb said.
"And then this handsome stranger moves into town," she said. "He's very rich and mysterious and turns her whole life upside down during the summer."