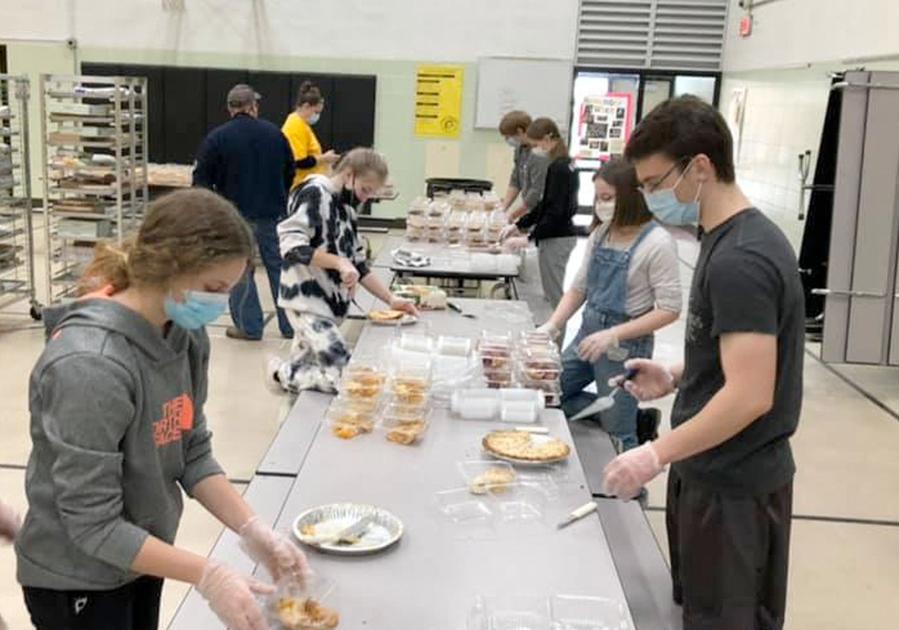 ATLANTIC – According to Jarrod O'Donnell, director of instrumental music at AHS, approximately $ 14,000 was raised from the Atlantic High School Band and Choir annual fundraiser held on Monday.
The fundraiser raises money for a band and choir trip to Florida every two years and includes a meal with all the spaghetti you can eat. That year, tickets were bought for a take-away meal instead of being held in person at high school.
O'Donnell said about $ 14,000 was raised, but that didn't include spending on food. He said it was so successful that they ran out of food and had to turn people away.
"It was very successful in one way because we came up with a new plan," he said. "We sold out all of our spaghetti. We even planned for some people in the hopes that we would get a lot. We didn't think we'd get as many people into it as we did. So it was successful in this regard. It was unsuccessful because we ran out of food and had to turn away some people for which we felt terrible. "
O'Donnell also reported that Atlantic's Jazz Band received an I-Rating for their performance in the State Jazz Band Contest last weekend. The competition was different this year because bands had to record their performance and send it in for evaluation.
"We did really well," he said. "We have a me – that's the best rating you can get."