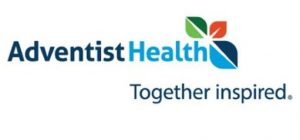 Adventist Health Tillamook announces the restart of its lifestyle medicine program starting the week of July 26, 2021 after it was interrupted during the COVID-19 pandemic. This group program was originally started in January 2020 at the Medical Office – Plaza on the Adventist Health Tillamook hospital campus at 1000 Third Street in Tillamook. Dr. Douglas is a 12 year veteran with Adventist Health, where he has a long history in supporting preventive heart health for patients.
"Having fun is an important part of the program," says Dr. Douglas. "We do group walks, tours of the grocery store, visit the YMCA, and have guest speakers from whom we can learn and get involved." The Lifestyle Medicine program follows the American College of Lifestyle Medicine, whose recommendations are based on science and research that affect health. "We don't focus on fashion diets; Instead, we focus on interventions, "says Sarah Armstrong, medical assistant to Dr. Douglas and 15 year veteran of Adventist Health. "The groups we support in this program rely on each other to provide support between sessions while building relationships around a common goal. People have said they found it helpful to communicate with others in the group and felt supported on their way to better health. "
Dr. Douglas and his medical assistant Sarah are excited to see patients in the program again and what the future holds for them. Focusing on patients with heart disease and stroke is a top priority for expansion, as well as supporting mental health through the existing parameters of the program. In addition, Dr. Douglas an opportunity in the adaptation of the program for the health of employees in organizations in the Tillamook County area. For more information on the Lifestyle Medicine program and to participate, contact Dr. Douglas at 503-815-2292 or visit https://www.adventisthealth.org/tillamook/services/lifestyle-medicine/.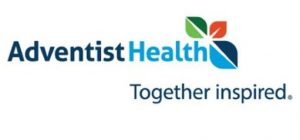 Adventist Health Tillamook is part of Adventist Health, a faith-based, nonprofit, integrated health system serving more than 75 communities in California, Hawaii, and Oregon. Its 32,900 workforce includes more than 23,600 employees; nearly 5,000 medical personnel doctors; and 4,350 volunteers. Founded on the legacy and values ​​of Seventh-day Adventists, Adventist Health offers compassionate care in 19 hospitals, more than 260 clinics (hospitals, rural health and medical clinics), 15 home care facilities, seven hospice facilities, and four joint venture retirement centers. Visit AdventistHealthTillamook.org for more information.