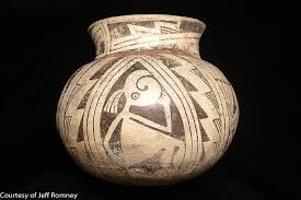 They are Mogollon, El Paso polychrome, and other types of ancient pottery. They show fantastic animals and beings; Some are covered in intricate patterns.
They are part of the treasures of the Archaeological Museum of El Paso. Jeff Romney, director of the museum, is the special guest on The El Paso History Radio Show on March 20, hosted by Jackson Polk and Melissa Sargent.
He will describe the many types of Native American and Indigenous peoples pottery that are housed in the museum's collection and what they tell us about the early people who lived in the American Southwest.
The only live radio program on the history of El Paso will be broadcast on News Talk 690 KTSM from 10 a.m. to 12 p.m. on Saturday and broadcast live on Facebook.com/ElPaso-HistoryRadioShow. Visit EPHistory.com for more information.