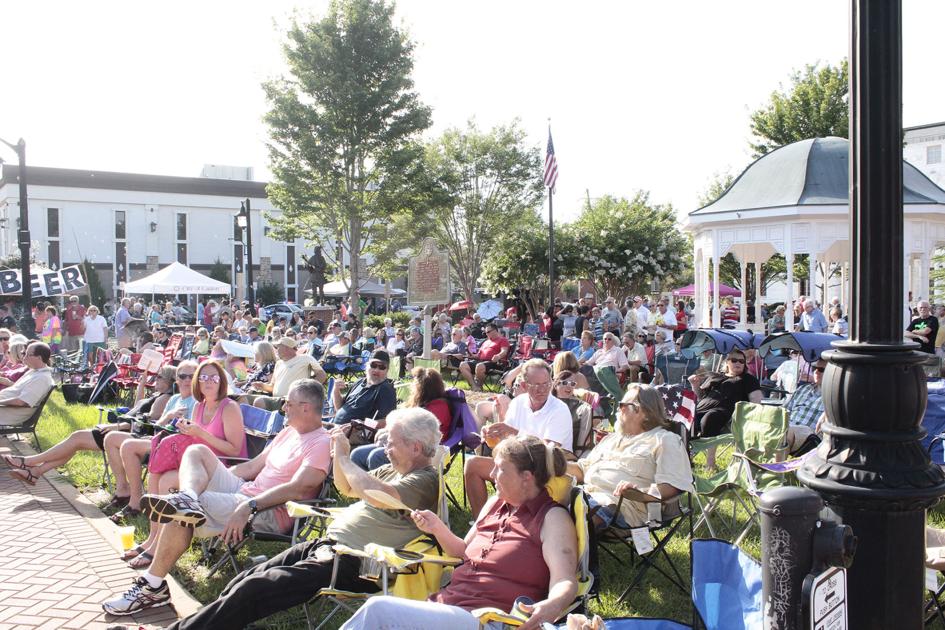 The city of Canton has announced the lineup for its annual concert series on the first Friday, which will take place from May to October.
The Whiskey Holler, Todd and Marissa and the 293 Band will start the series on May 7th in downtown Canton. Todd and Marissa are a piano and vocals duo that play a mix of Motown, Boogie-Woogie, Country, Pop, Funk, Southern rock favorites and some originals. 293 will feature an expanded line of disco, dance, rock, and pop hits from the past five decades.
The celebrations will begin on June 4th with Rupert's Orchestra, on July 2nd with the dance group GLOW, on August 6th with On The Border – The Ultimate Eagles Tribute, on September 3rd with Trotline and on October 1st with the new Wave- and pop cover band Electric from the 1980s continued Allee. The series finale will take place on October 29th without a sweat.
All concerts will take place from 6 p.m. to 9 p.m. at Cannon Park, 130 E Main St. in downtown Canton.
Those interested in sponsoring the concerts can contact Velinda Hardy, Manager for Inner City Development, at velinda.hardy@cantonga.gov.